About Dennis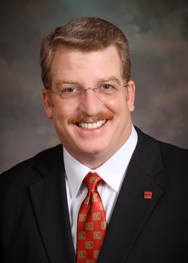 I've been helping buyers and sellers since 1996, and I absolutely love it.
My drive to help people comes from my Dad, Carl Bailey, who passed away in 2014. He always helped people, and taught us to do the same. When I was 7 or 8 Years old, we had a big "freeze" and our neighbor "Junior" had a well failed. He didn't ask for my Dad's help. Dad just noticed him struggling. Dad had me dress warm to help, despite my complaints, explaining that "we ain't worth much if we don't help people". Two Hours later, the well was fixed, and Junior invited us in for hot chocolate. Junior thanked us repeatedly. I couldn't get over how good it made me feel. That began a life-long friendship that lasted until Junior passed away. It also created a deeply held desire to help people.
This is a little long, but to understand how seriously I take my responsibility to help my clients, I need to tell what happened to me: I served 20 Years in the Air Force. I bought my first house when I was a Staff Sergeant, and I suddenly had to sell my house quickly, and I used the Broker that sold my neighbor's house very quickly. He sold my house very quickly, but deceived me about the Buyer's ability to pay for my loan that he was assuming…with me remaining responsible. The buyer never made a single loan payment. My Broker got a commission, and I got a credit issue that took over 10 years to overcome. I Hated Real Estate Brokers… Until I met a good one several years later. That's when I knew I had found my second career!
Now, I've helped well over 1,000 people buy and sell homes by not focusing on getting paid, but instead, focused on helping people. Because of that, my children hated going to the grocery store (or just about anywhere there would be a lot of people) with me, because there would always be a client there that I had helped. Hugs in the grocery store! What a feeling to have someone be excited to see you, and thank you for helping them! So… I'm still hooked.
I look forward to helping you…and seeing you in the Grocery Store!